Part Time Hourly Teacher for a Local Music School (get paid even when students don't show up)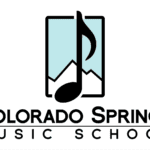 Website Colorado Springs Music School
The Colorado Springs Music School is one of the fastest growing music schools in Colorado Springs and surrounding areas. We are looking for part time teachers to teach private lessons in drums, piano, violin, cello, ukulele, mandolin, voice, guitar, music theory, and composition.
Five years of experience on a main instrument (and less on secondary instruments) is required along with two years of teaching experience in any field. A degree or certification in music, education, psychology, or sociology and/or the ability to teach multiple instruments is a plus, but not required.
As a teacher, you will give private lessons out of our location and have access to our library, resources, and music gear to help with your lessons. The school will handle scheduling, payments, and enforcing policies so that you are able to focus your energy on your students. You will not simply "rent space" from us. You will join our team. Our teachers are paid competitively: between $18-25 based on experience and performance.
For more info visit:
coloradospringsmusicschool.com