Customer Service – Bilingual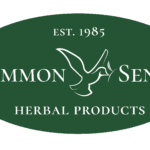 Website Common Sense Products
Health and Wellness with Herbal Products.
Common Sense Products
377 Van Ness Ave, Suite 1201
Torrance CA 90501
(310) 320-0628
Job Title:
Customer Service – (Bilingual – Spanish/English) / Phone Orders / Fulfillment/ Clerical Duties (Entry Level)
The job is in an office setting. We are looking for someone with great communication skills, Intermediate to advanced online/computer knowledge, typing, and writing skills. They also need to have at least one year experience with Microsoft Office 365, Google Docs, Social Media Platforms and is opened to acquire knowledge about natural health. Other skills required: Bilingual (Fluent in English & Spanish), basic tech knowledge, responsible, great work ethic, focused, punctual, good attendance, honest, creative skills, hard-working, teamwork, and self-motivated.
Responsibilities:
 Customer Service, Sales, Orders, or Other Related Fields
 Social media platforms
 Handle customer inquiries and provide information about our products and services.
 Document and update customer records based on interactions.
 Develop and maintain a knowledge of the evolving products and services.
 Office / Clerical Duties.
Qualifications:
 Intermediate to advanced computer skills and internet navigation.
 Up to date with current mobile, tablet, and computer technology.
 Experienced in Microsoft Office 365 (Outlook).
 Experienced in Google Docs.
 Experience with Microsoft Excel is useful but not required.
 Typing Experience.
 Excellent Writing skills.
 Bilingual fluent in writing and speaking English/Spanish.
 Time Management Skills.
Work Schedule:
Monday – Friday / 8:30am – 5:30pm
Lunch: 1 hour
Job Type: Full-time
Pay: $18.00 per hour
Application Questions
How many years of Microsoft Office experience do you have?
What is the highest level of education you have completed?
Do you have means of transportation?
Do you speak/read/write Spanish fluently?
Are you authorized to work in the United States?