Land Surveyor / Land Surveyor Technician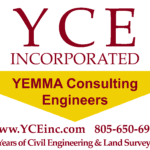 Website YCE, Inc.
Civil/Agricultural Engineering & Land Surveying 35+ yrs of exp
YCE, Inc. is a small business in Ventura, CA specializing in Civil / Agricultural Engineering and Land Surveying. Going strong for over 35 years working with farmers, ranchers, property owners and government agencies throughout the State.
Looking for a motivated person that wants to work part-time on a variety of project types & sizes. Minimum of 5 years of experience in land surveying with a strong background in boundary determinations. AutoCAD Civil 3D, PLS or LSIT a plus. For the right person, management potential. Wages will depend on experience. Benefits include paid holidays, matching retirement plan & much more. YCE, Inc. is an Equal Opportunity Employer.
Send resume to: malvarez@yceinc.com