Surfboard Sander, Hot Coater, Fabrication
Full Time
This position has been filled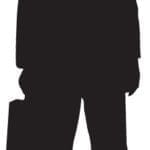 Website Proctor Surfboards Worldwide Custom
THE JOURNEY IS THE DESTINATION ... EQUIPPING YOU FOR THE JOURNEY
We have specialized in custom surfboards built to order for 30 years. Our factory is clean and spacious with excellent filtration systems. We believe in quality and excellence. Our motto is: Work Hard, Stay Humble, Be Grateful, Bless Others. We have full time work available for a sander & hot coater with other areas of opportunity available.
If you're interested in joining a team of craftsmen who believe in building the best boards we are capable of, please fill out the application here: https://proctorsurf.com/employment-application/
"My goal is not to "make as many boards as I possibly can", or to "dominate the market", or have "a strategic business model". For me, it is much more than a job, it is a calling, and with a calling the main goal is blessing and enriching surfers' lives through personal interaction, custom design, and highest quality craftsmanship.
My desire is the creation of something sacred that will be cherished because of how it stokes the stoke of those who experience something beyond the norm." –Todd Proctor